"Did You Hear a Click?"
Meet Rita and Frank…a senior couple who are trying to take a picture with their computer — a brand new Mac —  for Frank's 84th birthday. However, they have it set for video not photo, and end up making a hilarious video of their attempt that has gone viral. They patiently wait and wait for a click that never comes. If you've ever dealt with your parents or in-laws over anything technical — you will love this. Enjoy!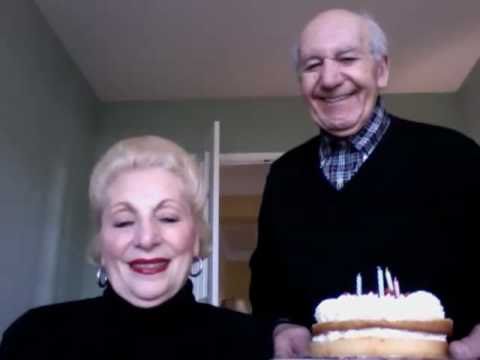 –Angela Skinner Mullen
Angela Skinner Mullen
Angela leads a caffeine-fueled life chasing her kids around town. She holds degrees in Communications and Marketing, and worked in marketing management in both publishing and technology fields before going freelance. While some think she is obsessive-compulsive about correct usage and grammar, she prefers to think of herself as paying great attention to detail. She lives in Southern California with her husband, two kids, two cats, a frog, and a very large dog. Most likely to be found working from a Coffee Bean in Los Angeles, laptop on and latte in hand.